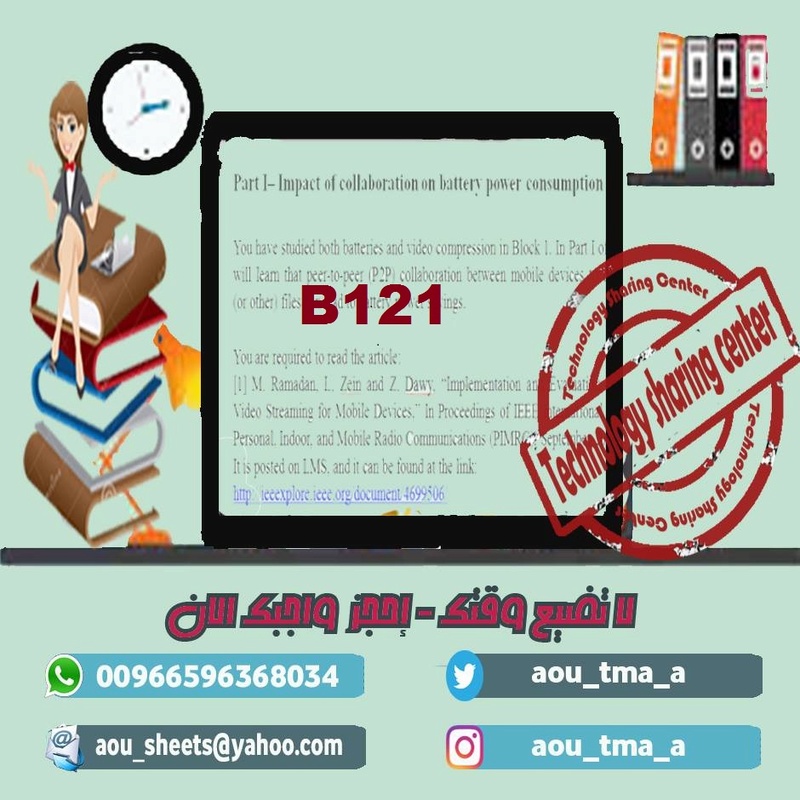 حل واجبات جميع مواد الجامعة العربية المفتوحة لجميع الاقسام و التخصصات
مع نخبة من افضل المتخصصين
نقدم لكم حلول نموذجية نضمن لكم عدم التشابه و الحصول على درجات مرتفعة باذن الله
تميزنا عبر الاعوام الساابقة وحصل طلابنا على اعلى الدرجات
Question 1: (40 marks – 500 words)
Conduct a personal marketing plan for your career, where you evaluate your abilities (gather information, non-work experiences, identify your strength and weaknesses-talents knowledge and skills)
Question 2 (20 marks- 200 words)
A) Draw a Force-field diagram for a company from your local market. Explain your diagram in words briefly. (10 marks).
B) Draw a Multiple-cause diagramfor a situation wherea student failing his course. Explain your diagram in words briefly. (10 marks).
Question 3 (40 marks- 700 words)
Create a manufacturing or service company you wish to own in any economic sector/industry you choose (ex. Tourism, food, communication, education, etc…) and apply the following:
A) Construct a mission and a vision statement to that company. (10 marks).
B) Analyze the external environment using the STEEP model. (15 marks).
C) Construct a SWOT analysis on the company. (15 marks).
End of TMA questions
Grades deduction for:
TMA Presentation: (up to 5 marks)
Up to 5 marks should be deducted for poor presentation or poor organization of the TMA outline and discussion or TMA presented without PT3.
Proper referencing: (up to 5 marks)
Referencing should be both in-text referencing, plus a list of references at the end using Harvard style. Up to 5 marks should be deducted for poor referencing.
Use of E-Library: (up to 5 marks)
A minimum use of 2 articles from AOU e-library is required to support the discussions. Up to 5 marks should be deducted for no use or poor use of e-library.
Word count: (up to 5 marks)
The answers should be within the specified word count. A deviation of 10% is acceptable; if more, a deduction up to 5 marks will be applied.
Arab Open University Definitions of cheating and plagiarism
Plagiarism means copying from internet, from unreferenced sources, from other students' TMAs or any other source. Penalties for plagiarism range from failure in the TMA or the course, to expulsion from the university.
According to the Arab Open University By-laws, "the following acts represent cases of cheating and plagiarism:
• Verbatim copying of printed material and submitting them as part of TMAs without proper academic acknowledgement and documentation.
• Verbatim copying of material from the Internet, including tables and graphics.
• Copying other students' notes or reports.
• Using paid or unpaid material prepared for the student by individuals or firms.
• Utilization of, or proceeding to utilize, contraband materials or devices in examinations."
Penalty on plagiarism: The following is the standard plagiarism penalty applied across branches as per Article 11 of the university by-laws was revisited and modified to be more explicit with regard to plagiarism on TMAs. Penalties include the following:
1) Awarding of zero for a TMA wherein more than 20% of the content is plagiarized.
2) Documentation of warning in student record.
3) Failure in the course to dismissal from the University.
4) All University programs are required to apply penalties that are consistent with the University by laws.